You can help by making a donation to provide additional funds so we can make video e-mail available to military families at no cost to them.

Please click donation logo to make your contribution: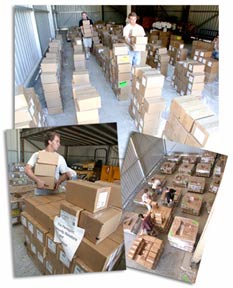 We have a lot of donated items to send to our troops and need money for shipping!!

Operation Military Support has been fortunate over the past 6 months to receive many donated items to send to the soldiers in Korea, Kuwait, Afghanistan and Iraq. Companies throughout the United States have been more than generous in donating items that the commanders have suggested that they miss or could use on their mission. .We currently have cases of CD's, DVD's, sunscreen, books, etc., waiting to be shipped. Since our monetary donations have decreased since the major battles ended, we asked for assistance from our Military to ship the items via Air Force transport on empty runs, but they have denied us that privilege. We have to pay postage to mail these items. We have set up Pay Pal on our website for the convenience of anyone who would like to help with the shipping of all of our donated items. You can use a credit card or auto transfer funds from your checking account. Checks can be mailed to Operation Military Support, P.O. Box 901, San Andreas, CA 95249

June Downum

Operation Military Support

Coordinator

100% of the money we recieve is used to send packages to the troops. We are a 100% volunteer organization with official Non Profit Status. We do not have any administration costs at all! We appreciate any help that you can give. Thanks!!
Please click here !
This is a photo of items donated to our organization. Boy Scout Troop 348, West Point, California volunteered to pack boxes. We still have much to ship!!! Thanks for your help!

Operation Militarty Support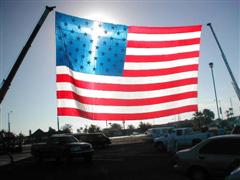 by Karen Dunn

Wednesday, March 26, 2003

My son is on active duty in the army. Needless to say, people who are NOT fighting the war or do NOT have children fighting the war have the luxury to have "OPINIONS" and spit on freedom and the war and those protecting them. As a mother of a soldier I pray that God will Bless our Miliary and those who believe in the USA, our Government, our Commander in Chief and pray for a quick resolution -- to the rest of you -- Dance with the Devil in Iraq !!!! Amen

When American's Protest

I'm a USA Soldier

When Protesters Sleep

I Protect -

I'm a USA Soldier

When my Wife & Children are Alone

I'm a "husband/father" USA Soldier

When Protesters Spit Against War

I'm a USA Soldier

When the Sand and Wind Blow me Apart

I'm a USA Soldier

Whether I'm in Uniform or Not

I'm a USA Soldier

When American's Disagree

I'm Appalled

I know What has to be Done!

I'm a USA Soldier

Reviewed by E. Richardson 5/30/2003

I found this refreshing!. Excellent job! May your son return soon and safe.

E.W. Richardson, USMC, Vietnam 1969-70

Reviewed by Michelle Furlong 4/18/2003

I love this poem. It is touching and well written. I agree with you that people are spending too much protesting the war instead of supporting and praying for the soldiers who are out there risking their lives for US. Mark is in my prayers!

Reviewed by Allen Filius 3/30/2003

Excellent!

Thanks to you and your son along with all our troops and their family's.

(Combat Engineer 85-96)

Reviewed by James David Compton 3/28/2003

Wonderful write Karen.

I support our troops as well as one's right to protest. That, after all, is what we're fighting for. I do believe, however, that the one's method of protest is an insight to one's integrity. A "Right to lifer" who kills an abortion doctor defeats his entire argument, just as those protesting war who choose violence defeat theirs. If we could only see that our message is in our actions, as well as our words.

Reviewed by Patricia Daniels 3/26/2003

My sentiments exactly - couldn't be said better. God Bless America and our service men.

Reviewed by Southern Horizons 3/26/2003

May God watch over your USA Soldier,,and ALL those that fight along side him. Your writes touch my heart,,,and I thank you for sharing them,,Lisa

Reviewed by karla dorman 3/26/2003

(((HUGS))) to you, karen, for your courage...and to your son, my prayers for his safe return...POWERFULLY written...thank you for sharing...may God bless and protect all of our airmen, army, marines, and navy personnel...and their families and loved ones...*salute* and thank you for defending freedom...(((HUGS))) and love, karla. (u.s.a.f, 1983-85)

Reviewed by Cathy Montgomery 3/26/2003

My prayers go up for all our soldiers and the allies' soldiers that are over there, too. Great write, indeed...

Military wives and moms is a site designed for those who have husbands, sons or daugthers proudly serving in the armed forces. It is also a place for you to show your support for our military families.

The purpose of our operation is to encourage citizens to support their fighting men and women deployed overseas in these dangerous times.

Home of the proud military mom.

We help members of the Armed Forces find Christian fellowship wherever they are stationed around the world.


MilitaryPartners provides a one stop military web site. Visit now his site belongs to all of our servicemembers, past and present.


All that anyone ever says about this site is, "wow." That's because Sgt. Mom's is THE place to find out "Why do they?" "How do I?" and "When is it best to?" Sgt. Mom's has links to more than 100 military family and spouse homepages. She has proven and simple coping techniques for stuff like military moves, reading an LES, long deployments, and so much more. You simply can't afford to miss her pages - especially if you're a military newbie like me. She's got too much good stuff to pass up. Go and visit.